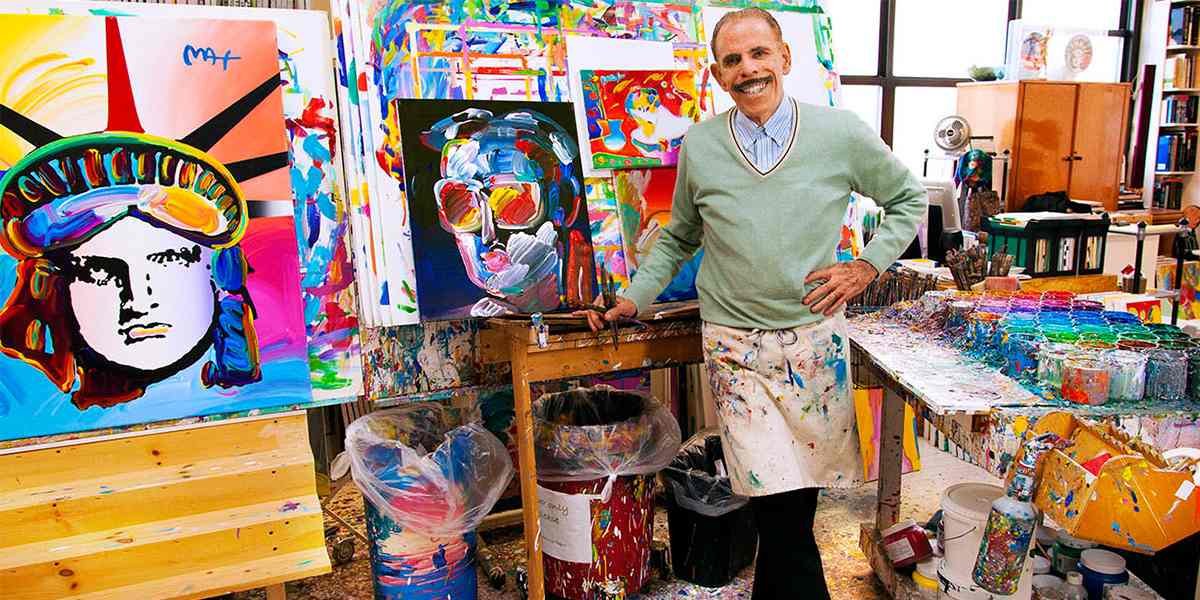 Pop art is very popular in the USA, and it appeals to both the young and old equally. Many artists are going into pop art primarily because of its unique style and difference from conventional art. If you closely examine the style of pop art, you will find that it has a lot of bold and vibrant colors that are blended together to create a positive and uplifting impression on the onlooker.
Peter Max- meet an iconic artist in the field of pop art
Peter Max
is an iconic artist in the field of pop art. He was born in 1937 in Berlin however he later moved to Shanghai, China with his parents. He lived near a Buddhist monastery that had a vital influence on his life. After China, he traveled with his mom and dad to several nations like Israel, India, and Africa before he finally settled down in Brooklyn, USA.
Fascinated by color and bold themes since childhood
Since his childhood, he was always fascinated by color, and when he started to learn painting and art, he went deeper into his passion for color. He learned from some of the best art teachers of his time and was a fast learner. Museum agents love to feature his work at their shows that attract millions from across the world. He is passionately in love with his work that has stolen the hearts of art lovers across the globe. If you check out his Facebook photo gallery, you will find that he has paid a lot of attention to vibrant colors and styles. He likes bold and loud
You will also find a lot of cosmic influences in his art. He loves to use cosmic elements like the Sun, the Moon, Planets, and the solar system in his work. If you examine his work, you will find that it seems surreal. He has a special artistic touch with iconic figures. Unlike other pop art artists, he has a soft touch to his work, and his canvas have a cheerful disposition about them. He is very patriotic, and he has created some outstanding work when it comes to the USA and its history. He has painted the Statute of Liberty on the lawns of the White House, and he has been chosen as the official artist of the Grammy Awards many times. His painting and work have even graced the covers of several magazines. Some notable names are People, World
Report, US News, and more.
Peter Max
is known for his iconic music posters that still grace dorm rooms. He has been close to several pop celebrities and political figures. He was very close to George Harrison and Ringo Starr of The Beatles and former Presidents of the USA Ronald Reagan and Bill Clinton. Besides painting and art, he is a vegan and is an animal and political activist. His paintings are so popular that they have even inspired a fashion line in the USA called Neo Max in the nation!